Helmut  Keonig    Gemmologist
Bring your unknown stones for  Helmut to identify. He also brings a wide range of testing equipment used to distinguish various stones.  As well you will see jewellery featuring precious and semi precious stones  for sale
 Cambrian Gemcraft
Kathy brings a selection of stones & minerals particularly amethyst from Ontario to several shows in southern Ontario.  Also look at their variety of minerals, fossils and tumbled stones.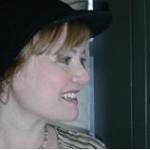 Earthy Girl Designs
Visit Amanda Hamilton's booth. Earthy Girl has a great selection of turquoise bead and hand made jewellery.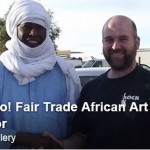 Nharo
Paul Wellhauser and company are importers of a variety of Fair-Trade African products including Decor, Jewelry, soapstone carvings, and more! and inspired a working relationship. Travelling to distant African villages and settlements, we continue to strengthen our direct connection with African craftspeople
Superior Gems and Jewelry
Ed Checko has a superior eye for destinctive stones and has incorporated sterling silver cabs and wire worked stones into his unique designs  with complimentary beaded necklaces. Come and see his unique selection.